In this tutorial we are going to show you how to setup you RSS FEED using MailChimp. Let take for instant that you have setup your mail list and get subcriber and you want to send them your post update automatically when you post or update your post. In this tutorial let understand what is RSS Feed first.
What is RSS FEED
RSS (Rich Site Summary) is a format for delivering regularly changing web content. Many news-related sites, weblogs and other online publishers syndicate their content as an RSS Feed to whoever wants it.
Benefits and Reasons for using RSS
RSS solves a problem for people who regularly use the web. It allows you to easily stay informed by retrieving the latest content from the sites you are interested in. You save time by not needing to visit each site individually. You ensure your privacy, by not needing to join each site's email newsletter for blogger it help by bringing additional traffic to your blog
In this tutorial we are going to show you how to setup your RSS Feed using MailChimp and let start.
First you have to login to your MailChimp account or create account , in MailChimp you can also setup automated campaigns that send your latest blog posts via email. This is called a RSS newsletter. (See our guide on RSS Feeds in WordPress.)
If you have been using FeedBurner to send emails to your RSS subscribers, then you need to read why you should stop using FeedBurner and move to Feedburner alternatives (MailChimp).
STEP 1:To setup an RSS to Email campaign, first you need to login to your MailChimp account and then click on Campaigns » Create Campaign.

On the next page, MailChimp will show you different type of campaigns you can create. You need to choose RSS-Driven Campaign. For this tutorial choose RSS Driven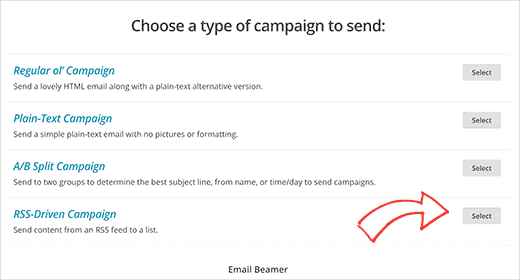 STEP 2: Enter your RSS feed URL(eg. www.sharebloggingtips.ml/feed. if you know your RSS feed just enter domain address) and select when you want to send the automated email. You can send daily, weekly, or even monthly emails. You can also choose the time for your email. When you have picked your settings, click on the Next button at the bottom right corner of the screen to continue.
MailChimp will now ask you to select a list. Select your list and click on the next button to continue to the campaign info.
STEP 3: You need to provide a name for your campaign. After that you will notice that MailChimp has automatically filled in most of the fields for you. These default settings would work for most websites. However feel free to customize it to fit your needs. Click on the Next button to continue.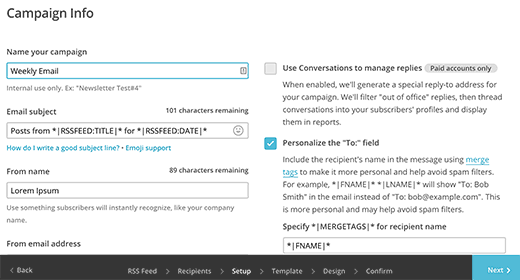 STEP 4: You will need to choose a template for your email. MailChimp comes with many different options for that. Choose the one that best suits you by clicking on the select button next to it.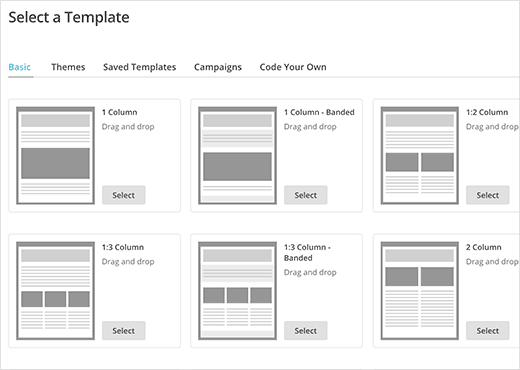 STEP 5: MailChimp will allow you to customize your template. You can add your logo, a header image, change the text to your own site's requirements. Mainly you need to add RSS Header and RSS Items box to your email template.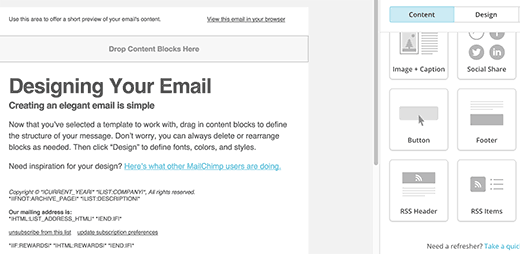 FINAL STEP:Click on the next button when you are done. Lastly click on Save and exit at the top right corner of the screen. then you have successfully create your automatelly RSS FEED Newsletter with MailChimp.
We hope this article helped you setup your RSS Feed using MailChimp with WordPress.please help us increase our share by sharing this post on social media by clicking on share icon bottom..
Ubong Eshiet serial entrepreneur, a professional blogger and internet marketer, wordpress Developer and a passionate blogger and from Nigeria